Named for the area in Africa where it is mined, Botswana Agate is called the Sunset Stone because it retains sunlight and comforts people through dark, lonely nights. The volcanic activity that produced these lovely stones dates back nearly 187 million years ago, and though the igneous stones of Botswana began as volcanic flow, they did not originate from normal, mountainous volcanoes.
Rather the lava flowed in waves from long faults along the lower rock layers and rolled across the landscape, depositing layer upon layer of Silica/Quartz, creating the extra fine banding and patterns which make Botswana Agates highly unique and desirable.
Provenance of Botswana:
Surprise… Botswana.
What is the meaning and what are the healing powers of Botswana:
it is comforting and protective, soothing to those who are lonely, easily hurt or grieve a loss.


The Papal Basilica of St. Paul Outside the Walls (Italian: Basilica Papale di San Paolo fuori le Mura), commonly known as St. Paul's Outside the Walls, is one of Rome's four ancient, papal, major basilicas, along with the basilicas of St. John in the Lateran, St. Peter's, and St. Mary Major.
The basilica is within Italian territory and not the territory of the Vatican City State, but the Holy See owns the Basilica, and Italy is legally obligated to recognize its full ownership and to concede to it "the immunity granted by International Law to the headquarters of the diplomatic agents of foreign States".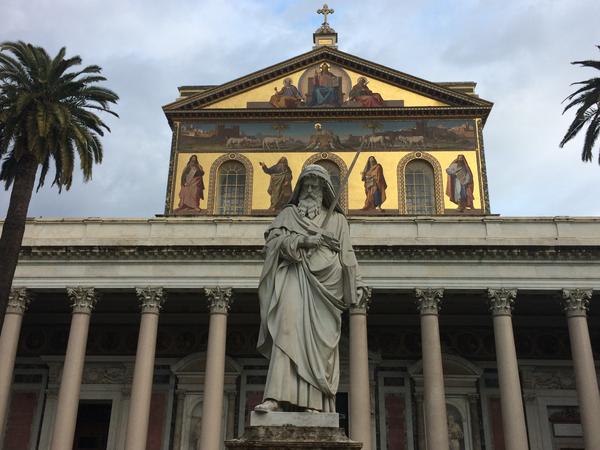 Why wear our collection? We offer Hand-Inspected Premium Beads – Every bead is high quality double checked on imperfections. 

All my jewels are Made in Italy in the eternal city of Rome. We only use the finest mineral stones available. All the stones are double checked.
Every Bracelet is unique, perfect, and classy and it suites your style.